Gmail is a great email service, except for one thing. The Promotions folder.
This makes it one of the worst email services around.
You see, the Promotions folder is really an extra Spam folder.
And Gmail frequently puts valuable emails that you have subscribed to into the Promotions folder.
It's problematic because many Gmail users (1) don't know where the Promotions folder is and (2) they rarely, if ever, check it.
The result? They miss valuable emails they want to get.
So here's a solution. First, you need to find the Promotions folder.
If you use a computer or tablet, the Promotions tab is on the top right of your inbox.
If you use a phone, look for the 3-lined menu icon on the top left. Click it and you'll see the Promotions folder.
If you see an email there that you subscribed to, drag the email into your Primary tab inbox (to the far left).

Click "Yes" in the yellow box to have all my emails moved automatically to your Primary inbox.

You can even delete the "Promotions" folder so you don't have to worry about important emails hiding in it ever again.
Here's how:
1. Go to "Settings" on the right top corner.
2. Click "Configure Inbox."
3. Then uncheck every folder except for "Primary."
Problem solved. See image below.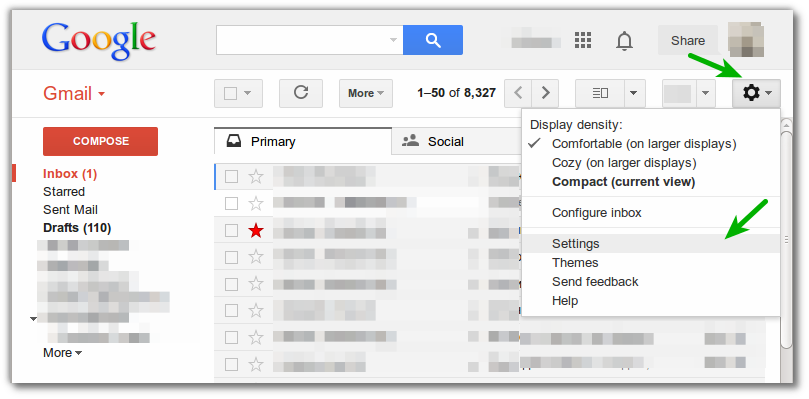 If you choose to keep the Promotions folder, check it daily.
Time-sensitive emails often go in it. Emails you signed up to receive.